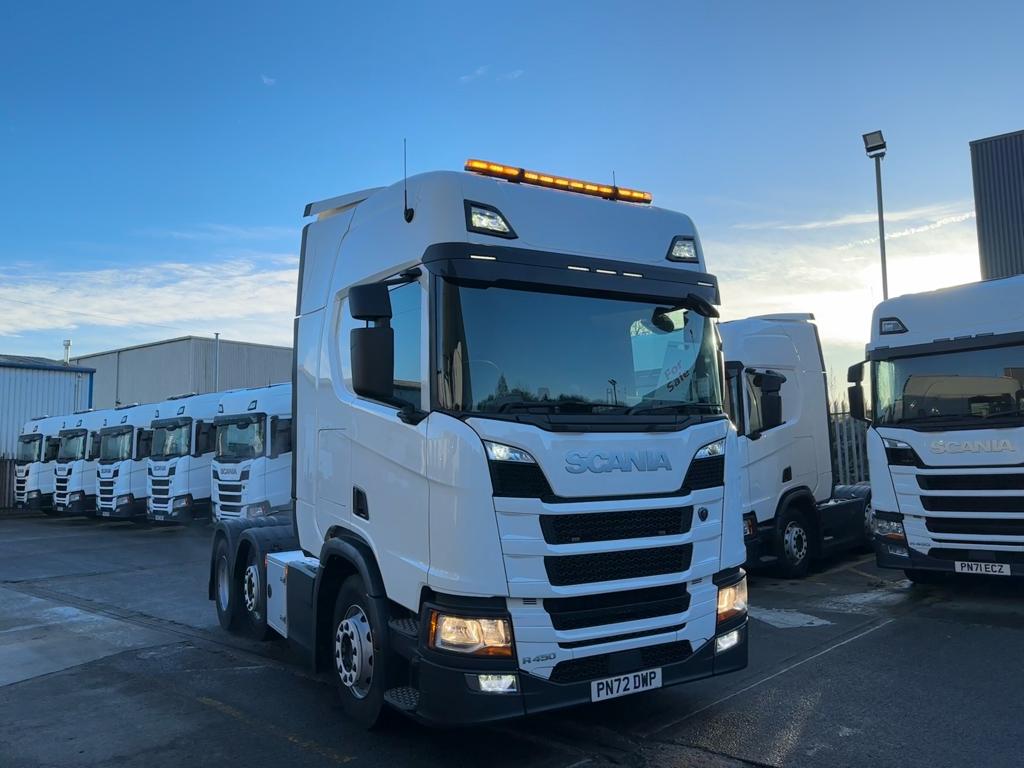 2022 72 Plate SCANIA R450 Highline Mid Lift – PN72DWP
490,121

Kms

Tractor Unit
2022
450 Bhp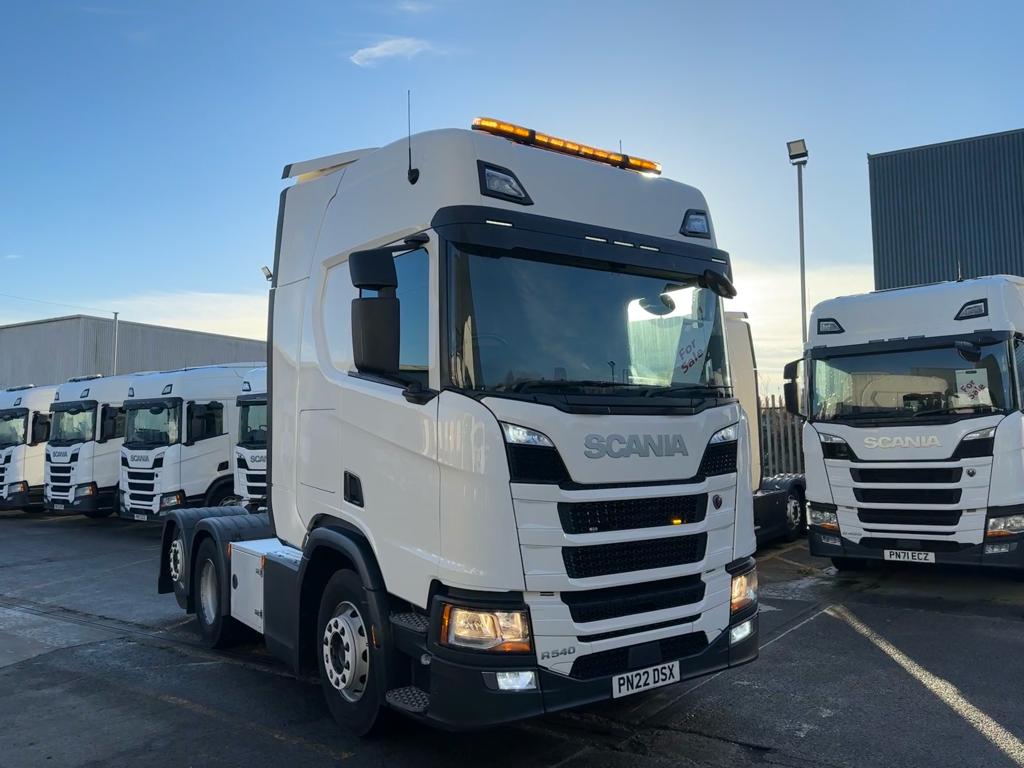 2022 22 Plate SCANIA R540 Tag – PN22DSX
490,121

Kms

Tractor Unit
2022
540 Bhp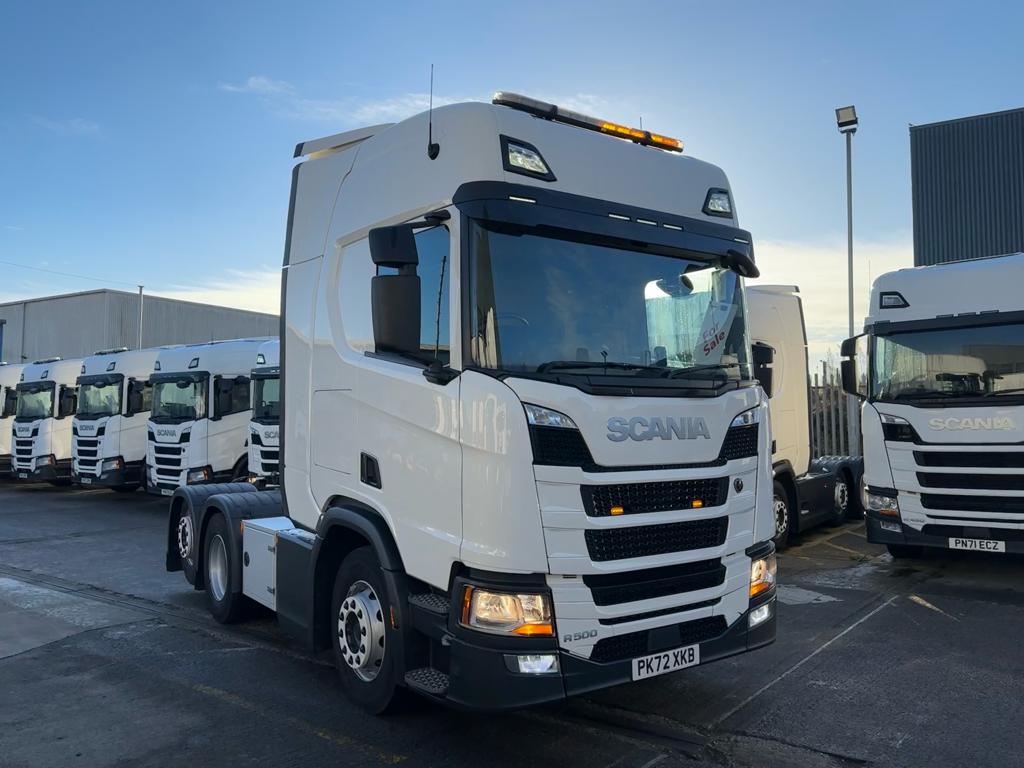 2022 72 Plate SCANIA R500 Rear Tag Axle – PK72XKB
490,121

Kms

Tractor Unit
2022
500 Bhp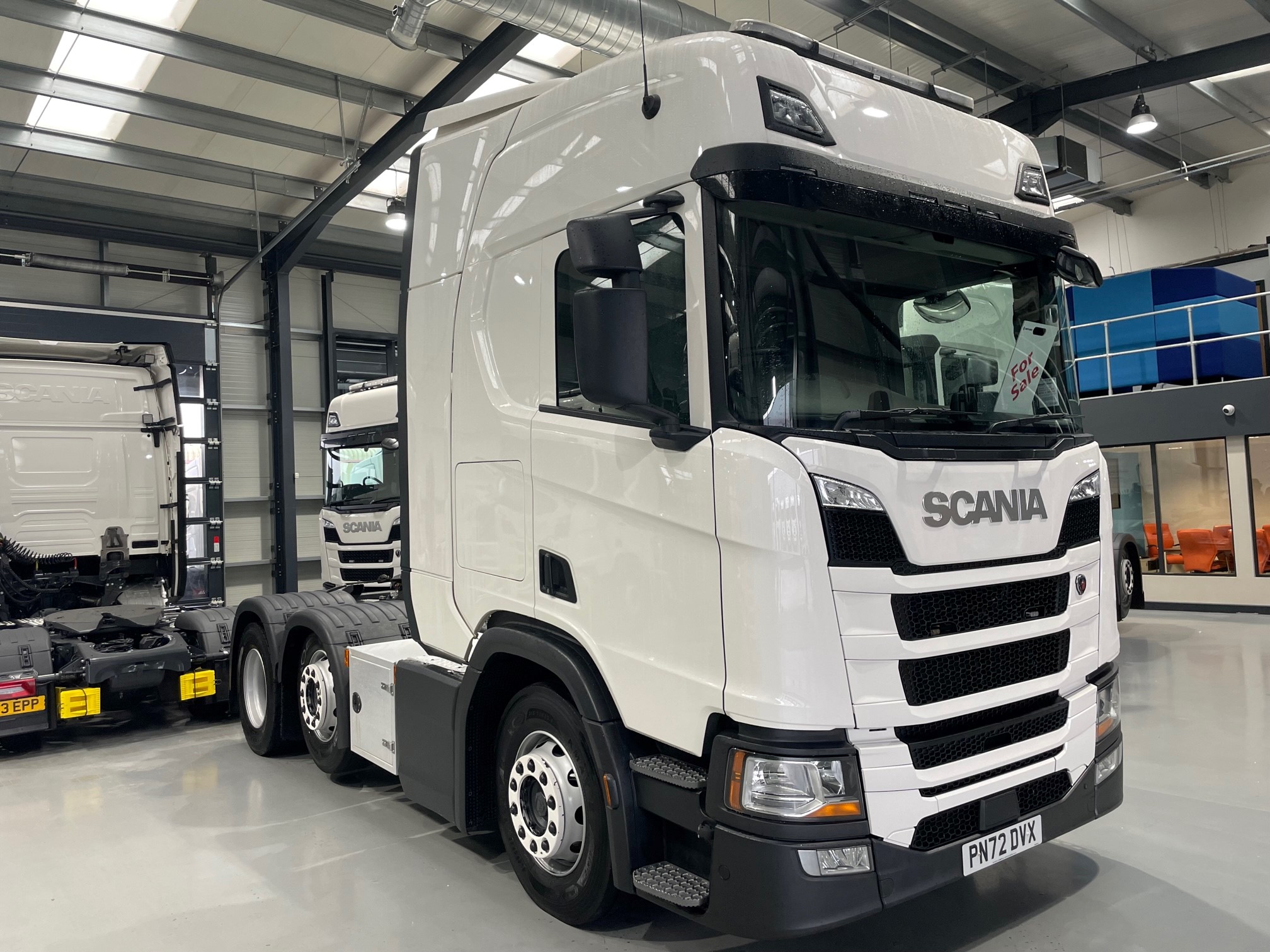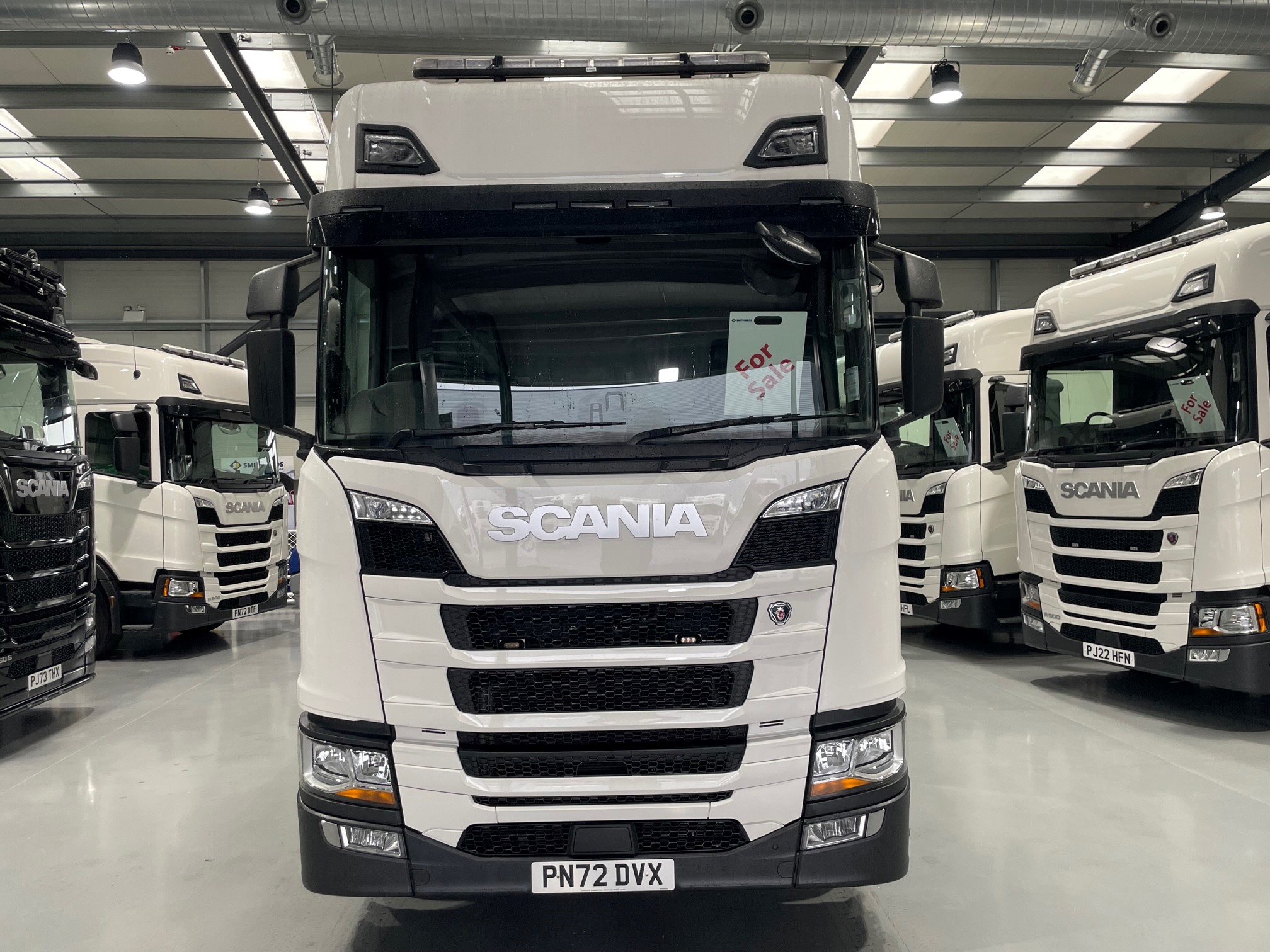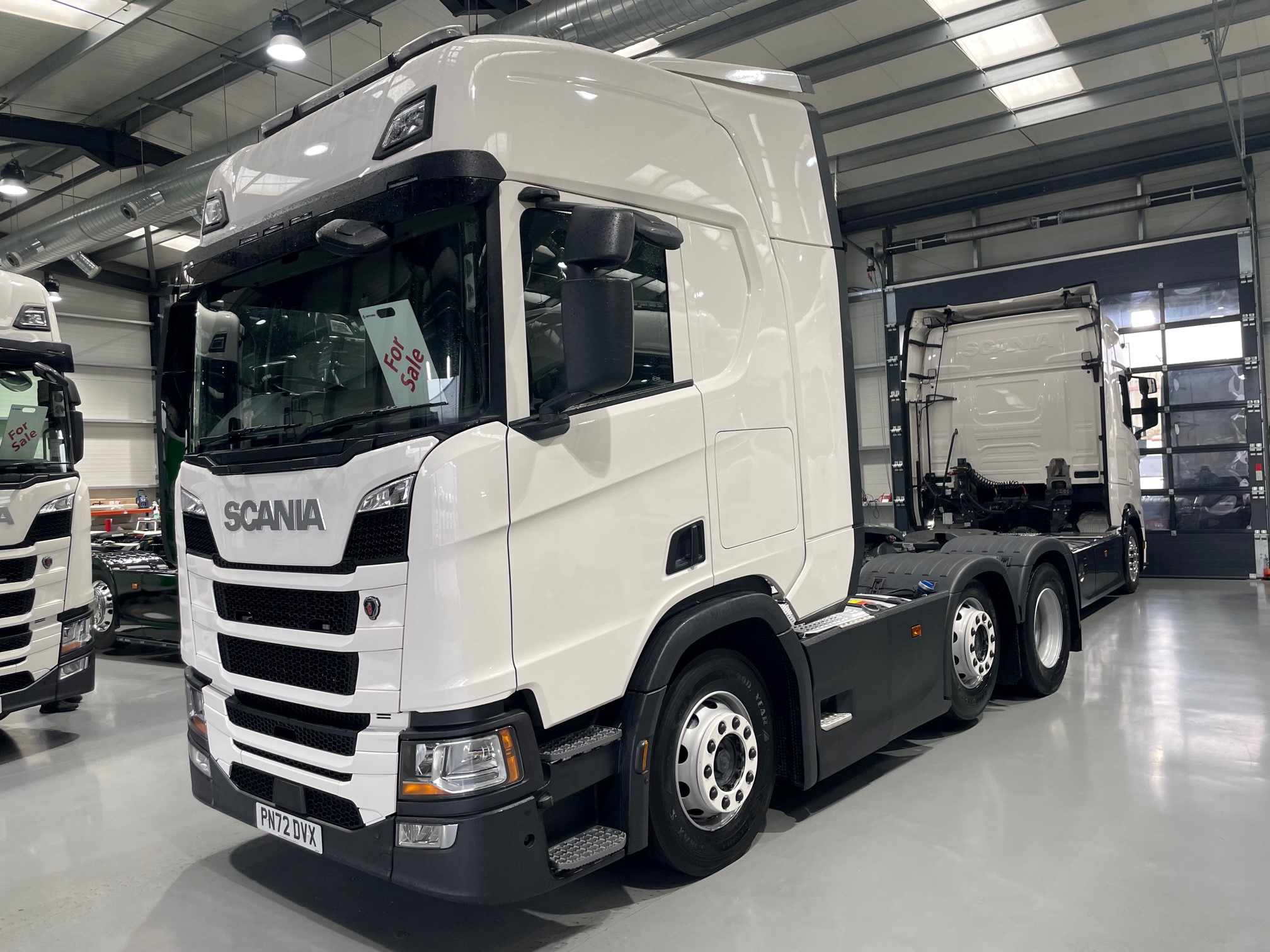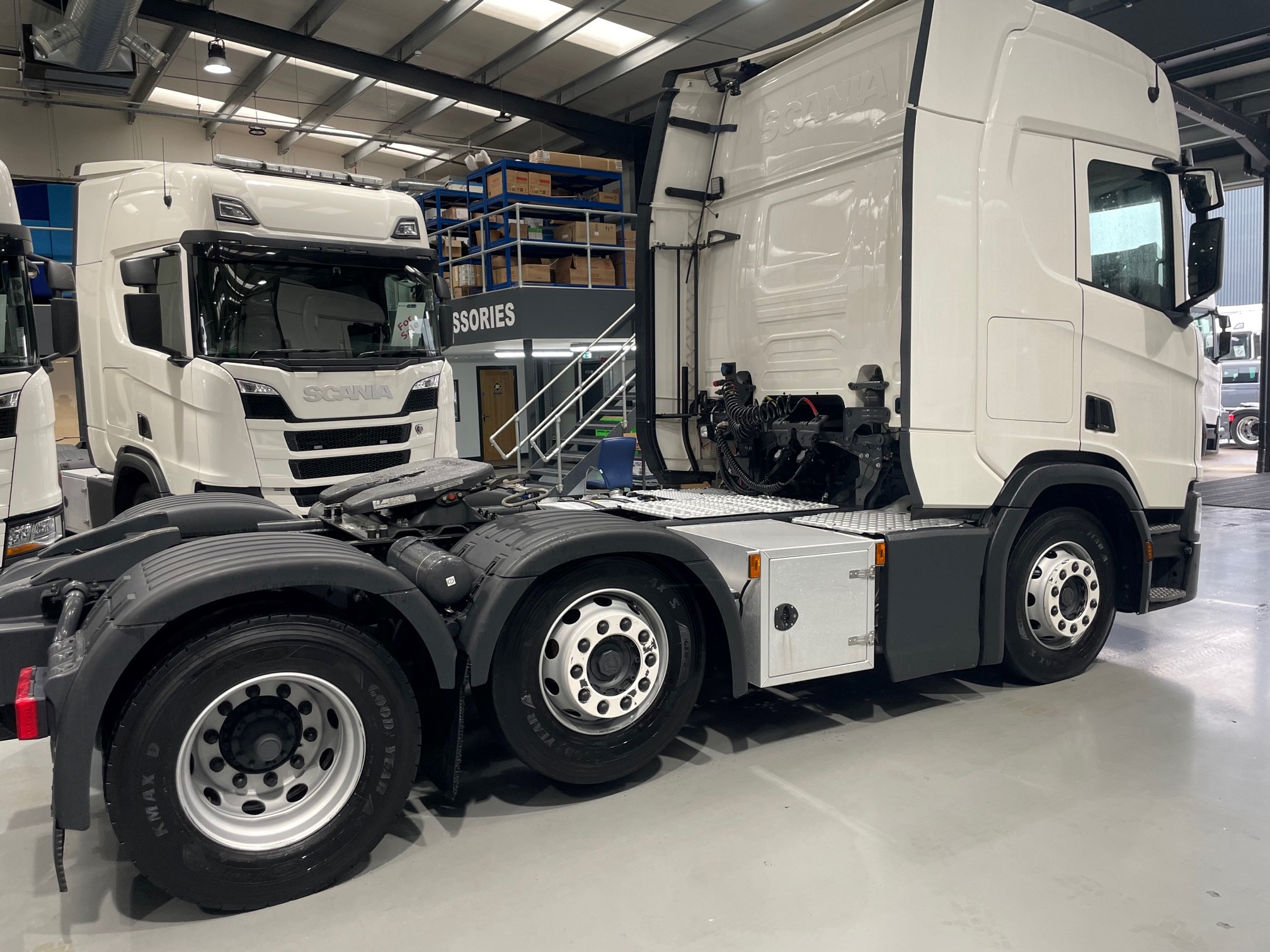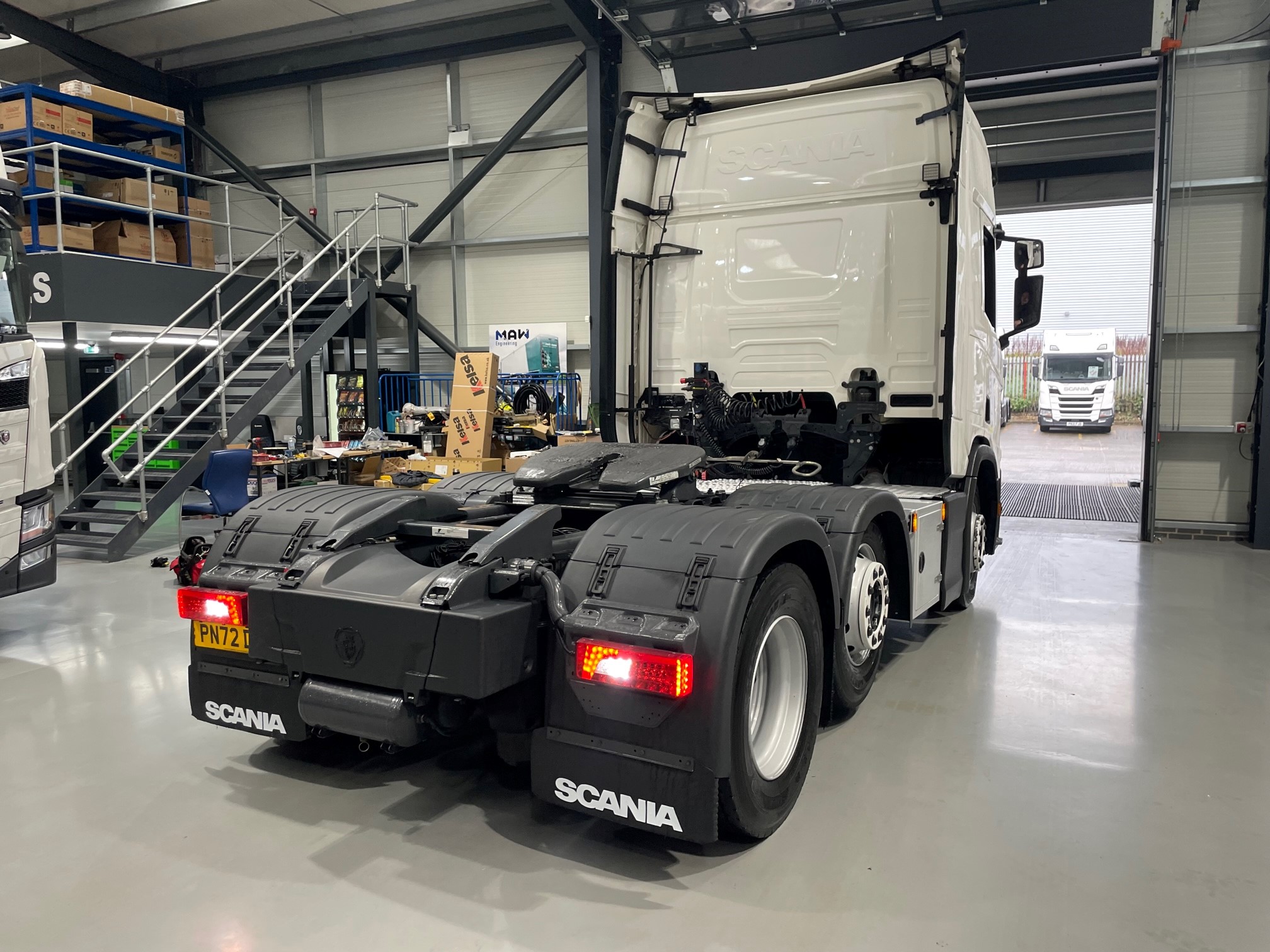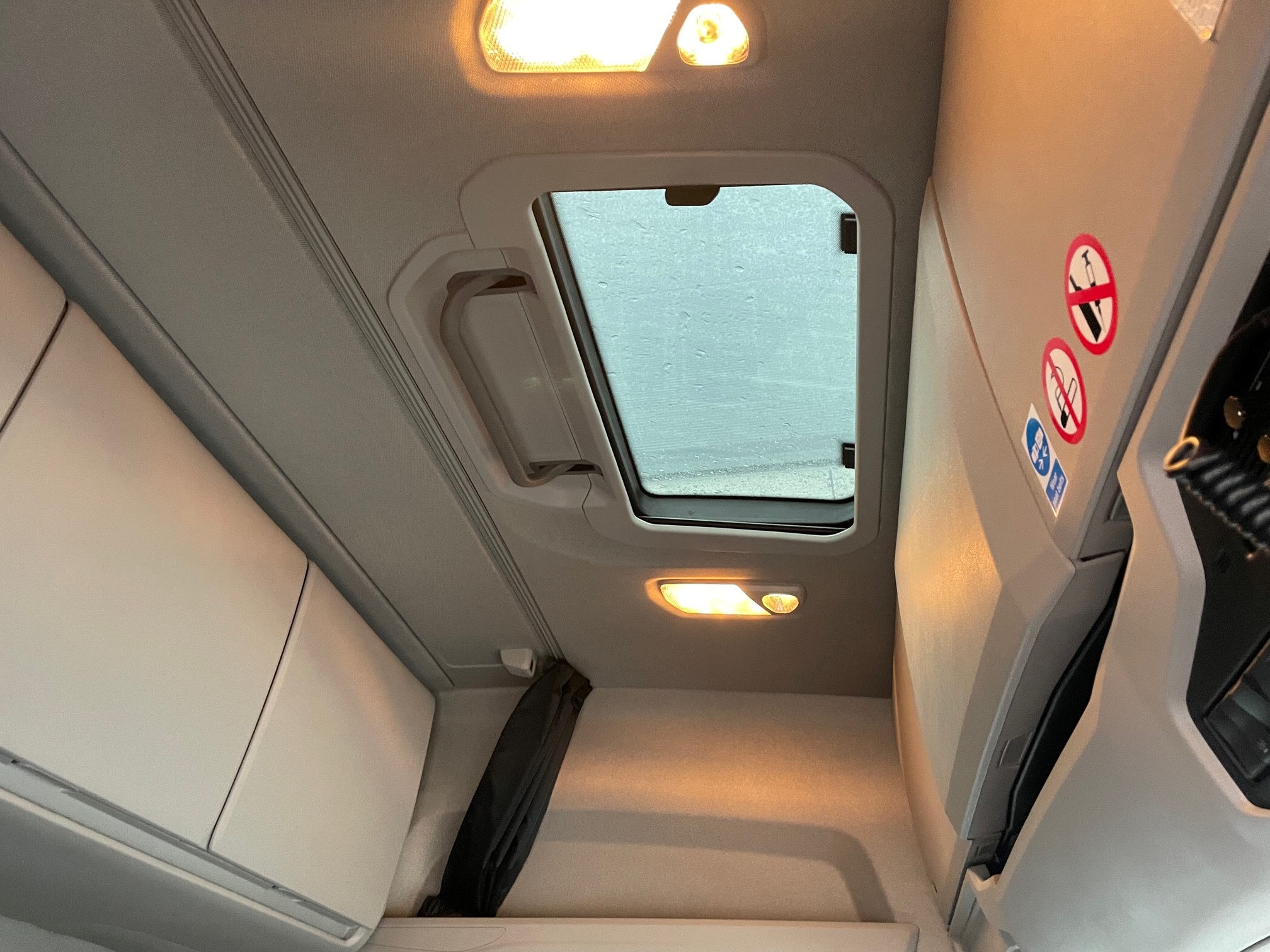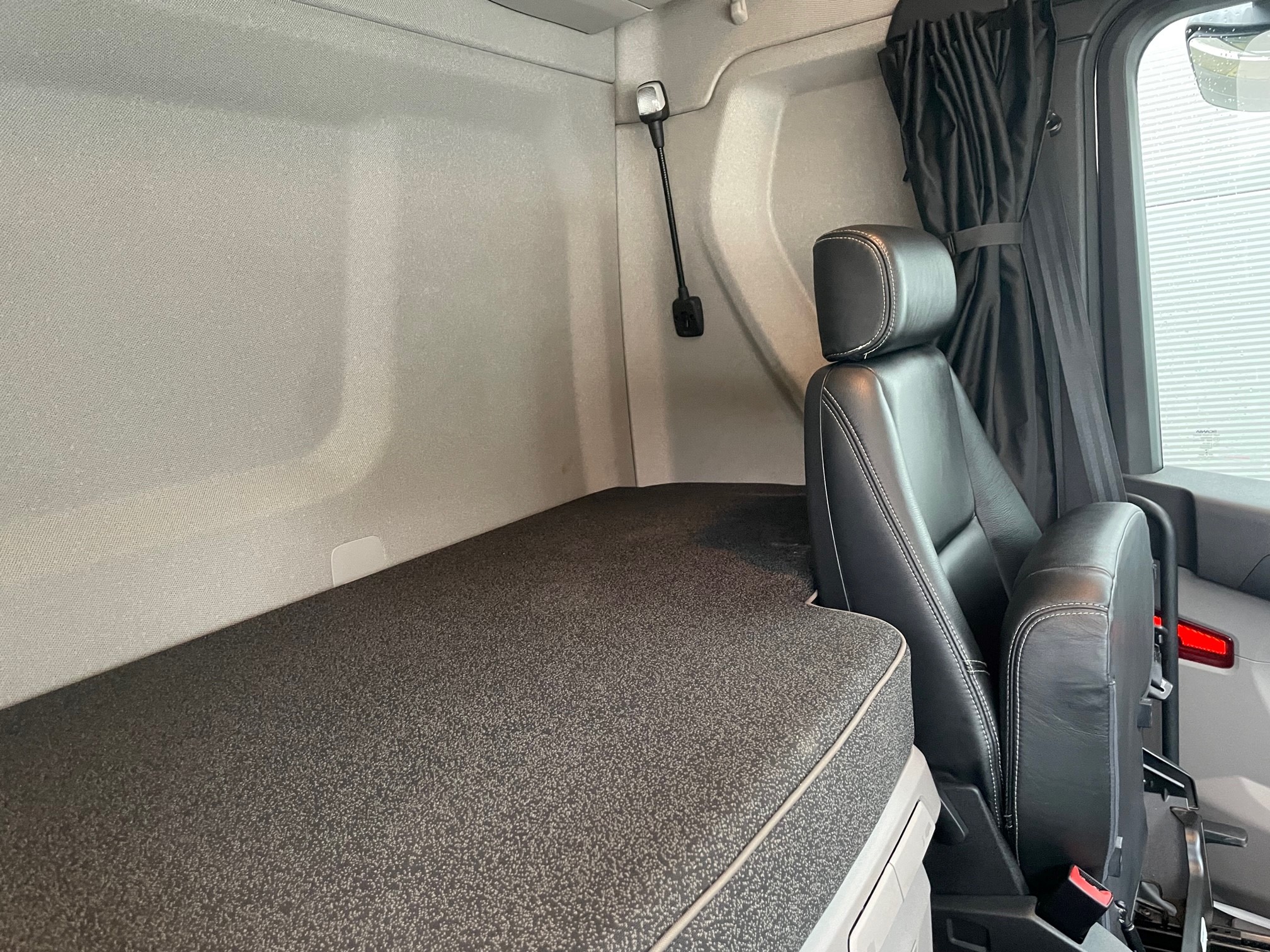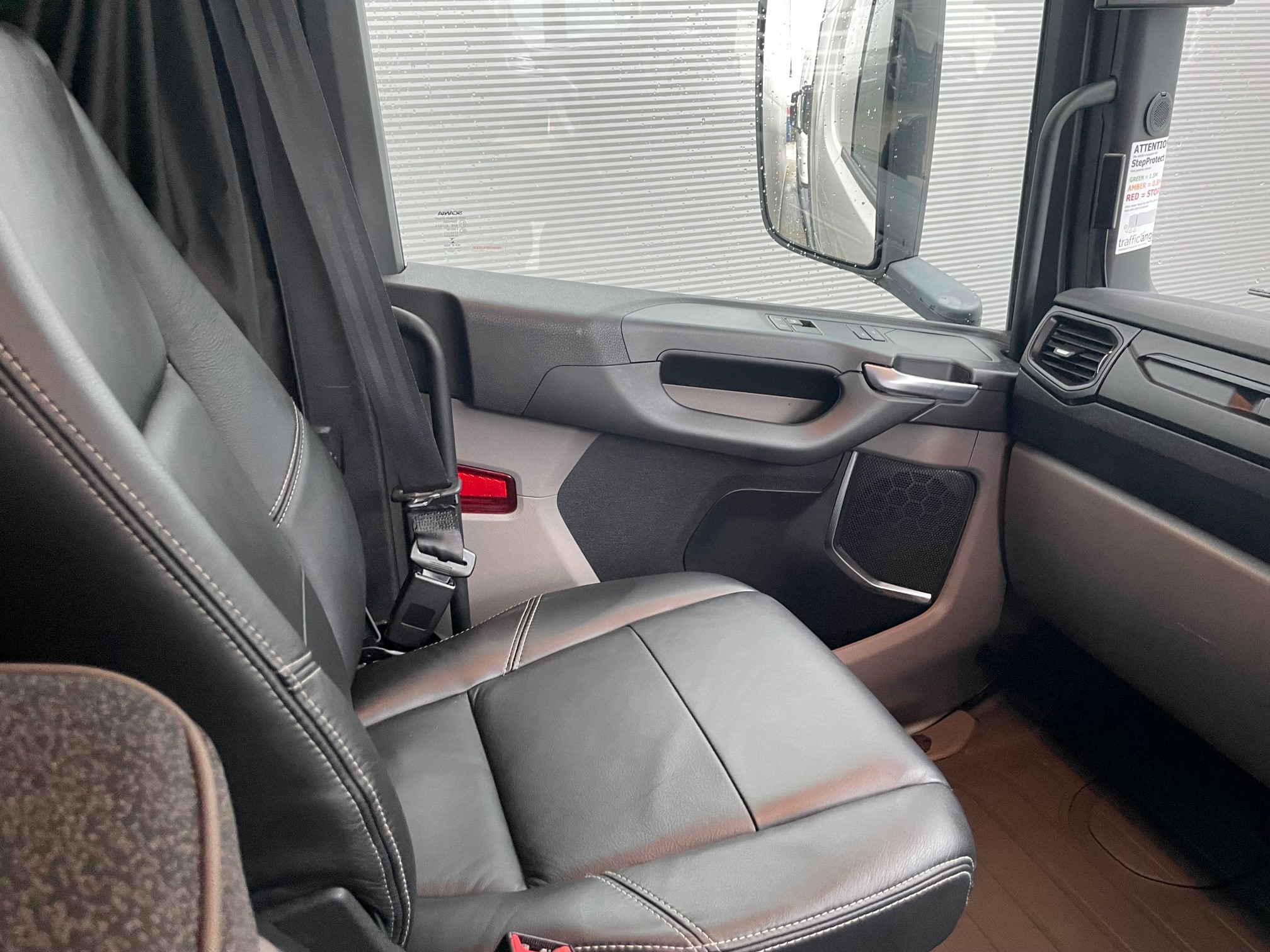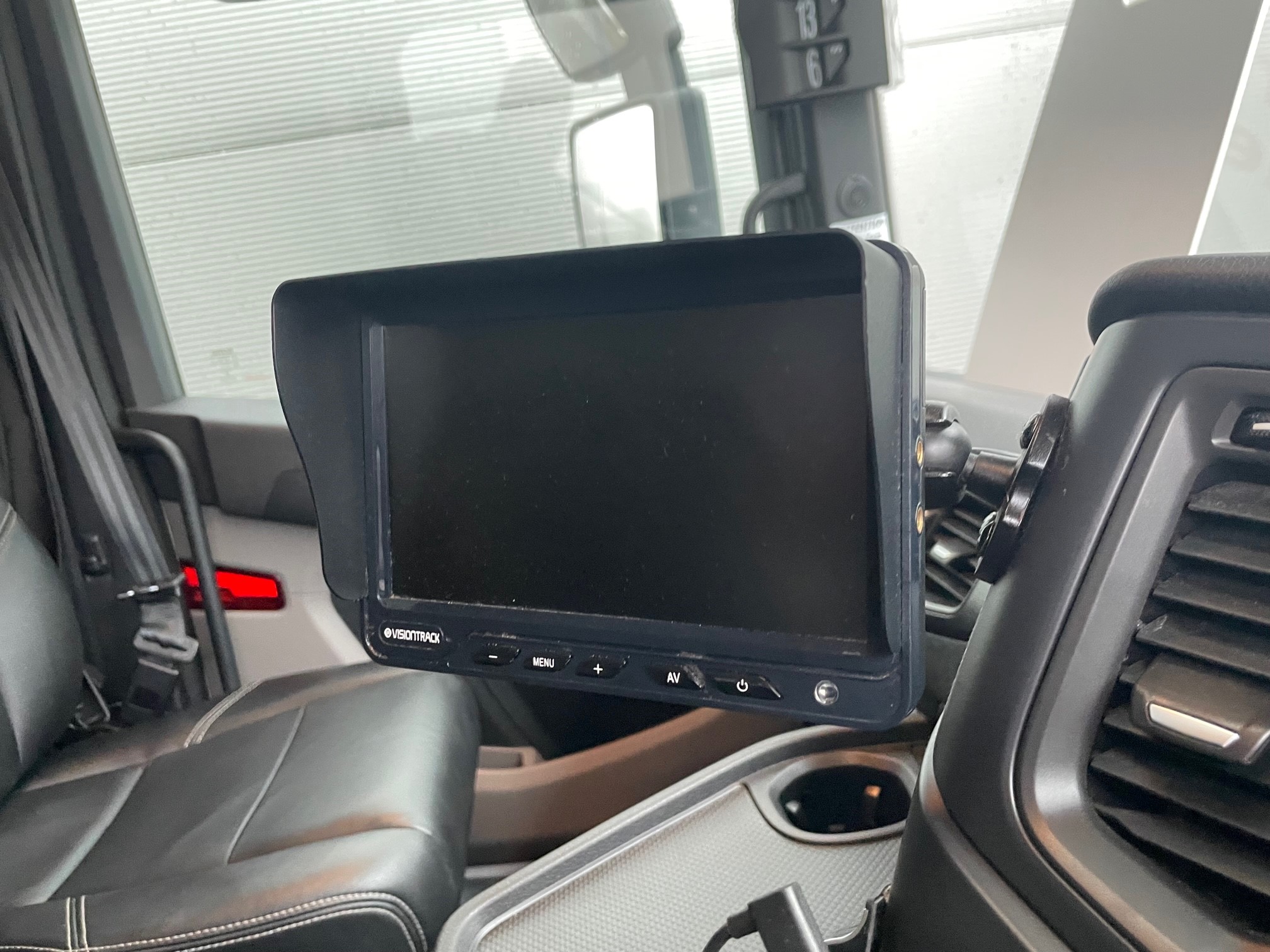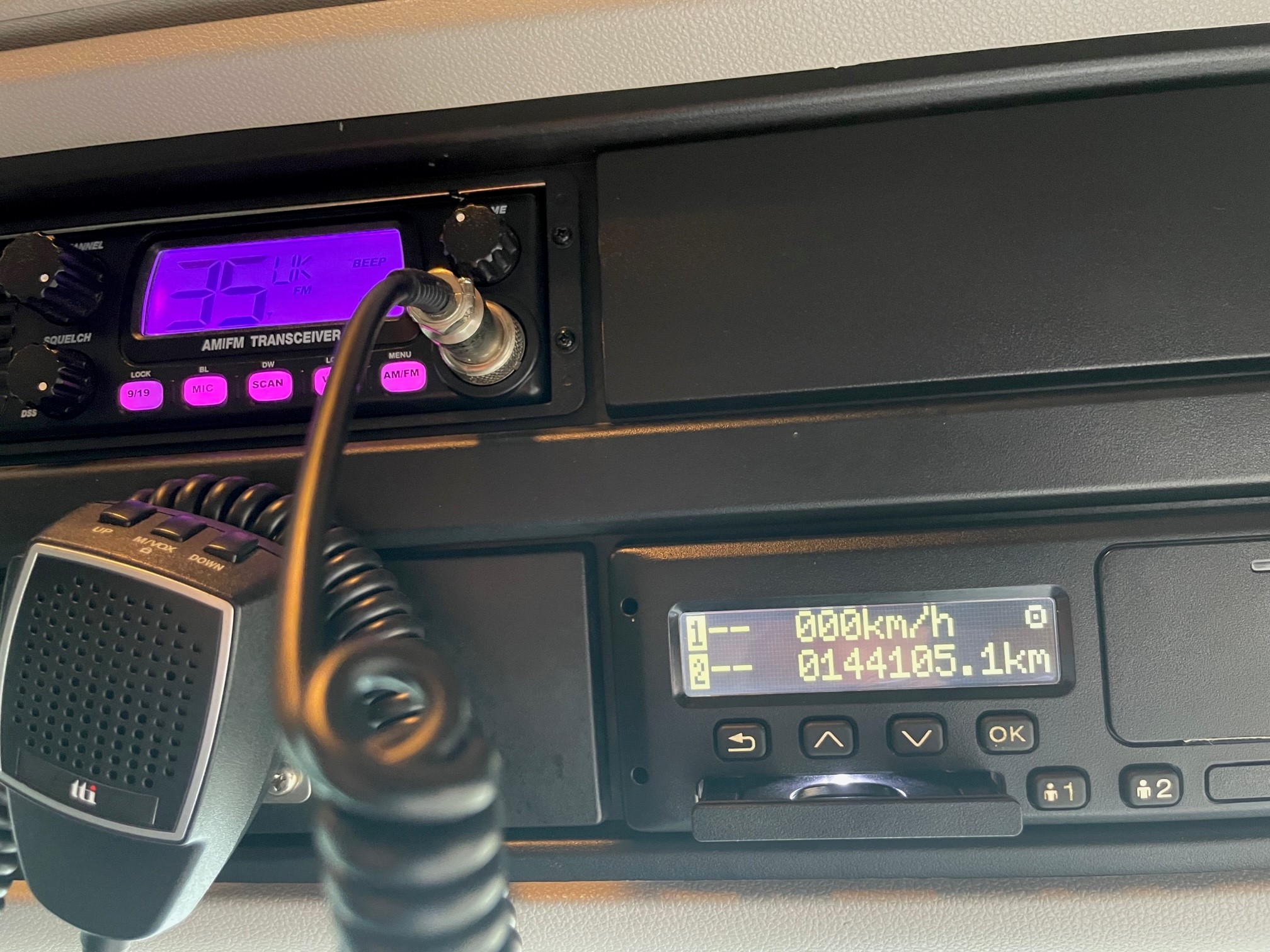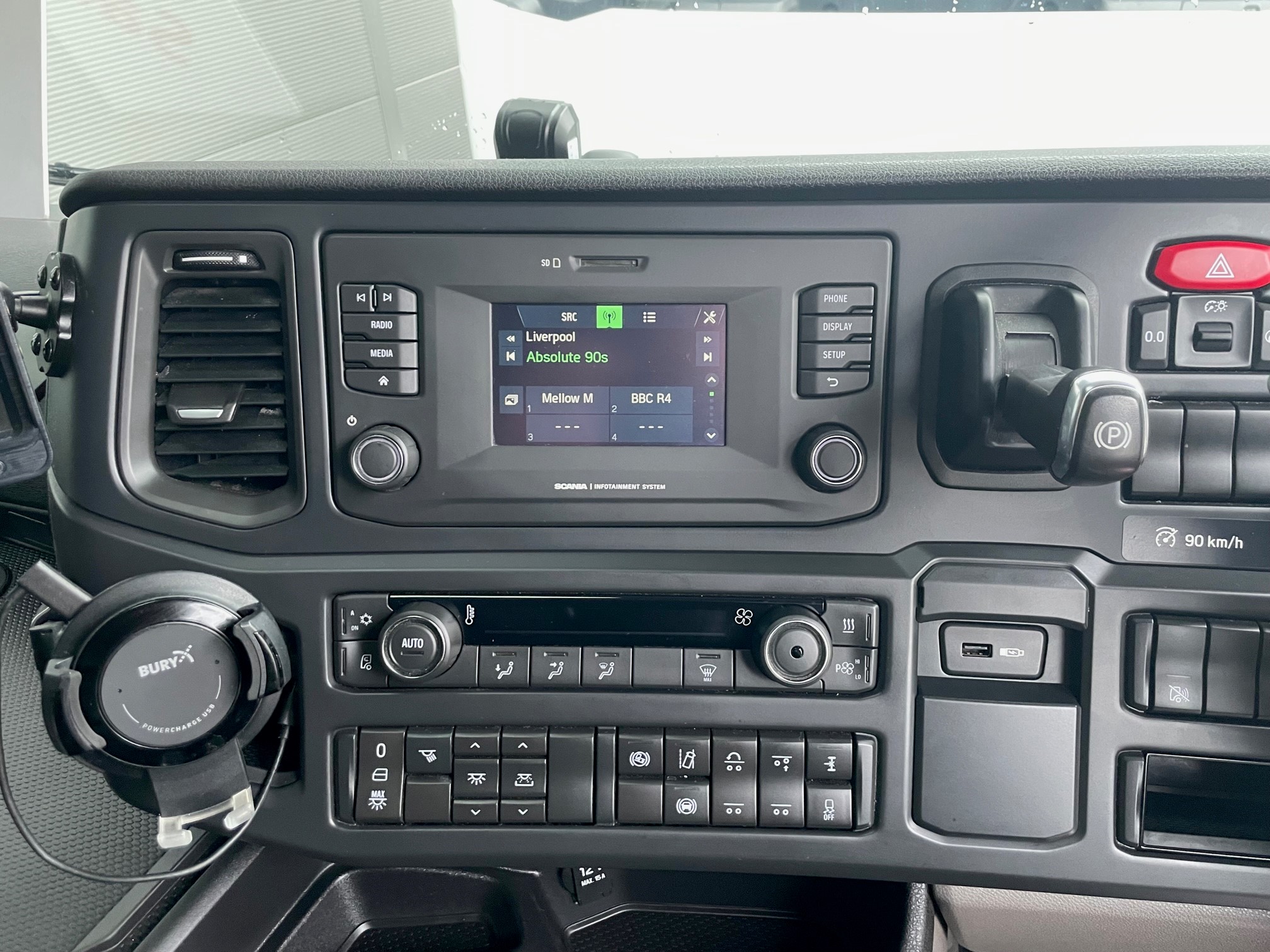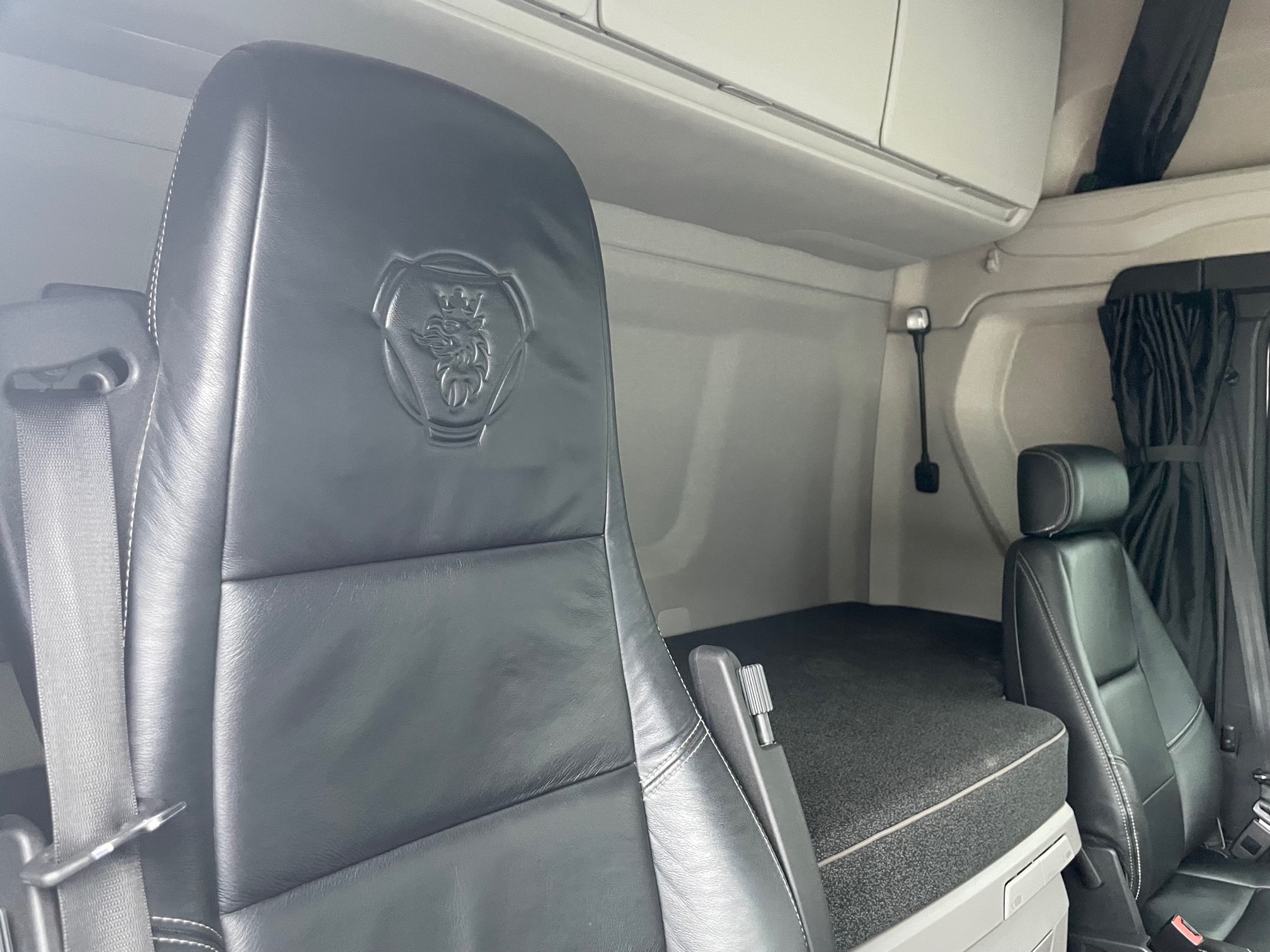 2022 72 Plate SCANIA R450 Highline Mid Lift – PN72DVX
2022 72 Plate SCANIA R450 Highline Mid Lift - PN72DVX
GENERAL
Make:

Scania

Body Type:

Tractor Unit

Model:

Next Generation

Year:

2022

Mileage:

144092

Kms

Number Plate:

PN72DVX

Extras:

2022 "72" Scania R450 Highline 6×2 Mid Lift, 450 bhp euro 6 engine, 2 pedal Opticruise automatic gearbox, 4050mm wheelbase, Full air kit, Alloy tool box to o/s, Side skirt to n/s, Sun visor with LED's, Spot/fog lamps, Leather seats, Fridge, C.B. Radio, FORS camera system, Immaculate ex one owner vehicle with full service history and balance of 3 year Scania R+M and warranty, Tipping and walking floor hydraulics can be fitted if required.
TECHNICAL
Engine:

450 Bhp

Wheel Configuration:

6x2 Mid Lift

Emissions:

Euro 6

Cab:

R Cab Highline

Repair & Maintenance:

Vehicle sold with the balance of the Scania 3 year R&M, which expires when the vehicle is 3 years old or at 480,000kms, whichever comes sooner. This includes all servicing and MOTs, all carried out by your local Scania dealer.
LOOKING FOR A CUSTOM BUILD? GET IN TOUCH NOW