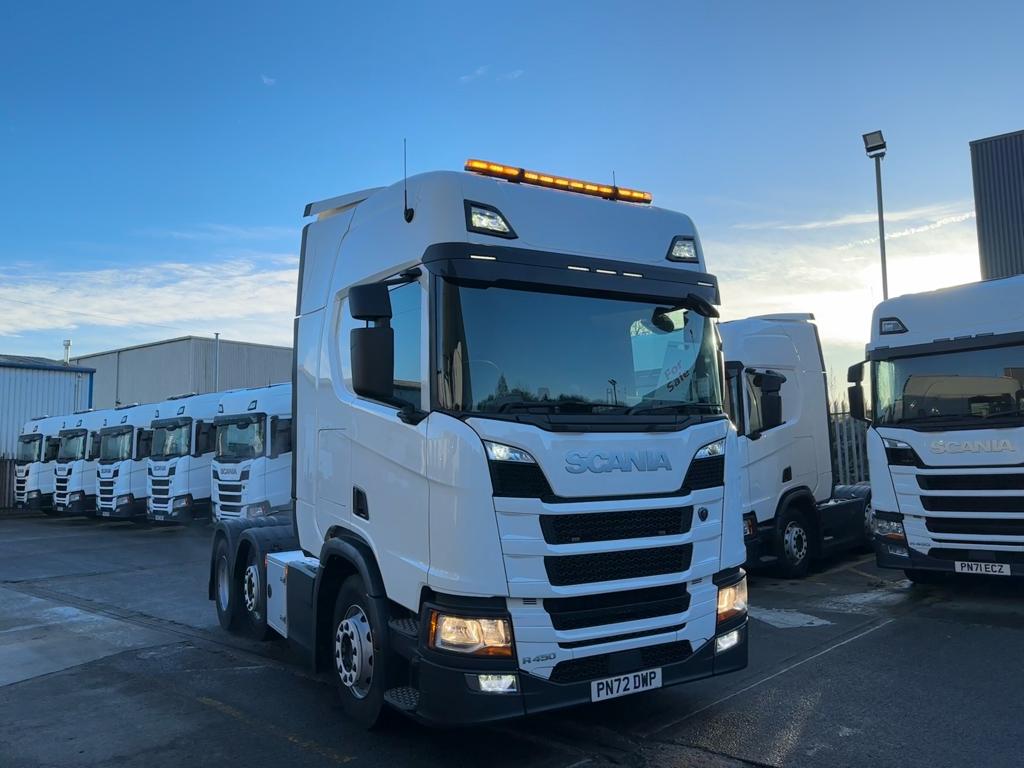 2022 72 Plate SCANIA R450 Highline Mid Lift – PN72DWP
490,121

Kms

Tractor Unit
2022
450 Bhp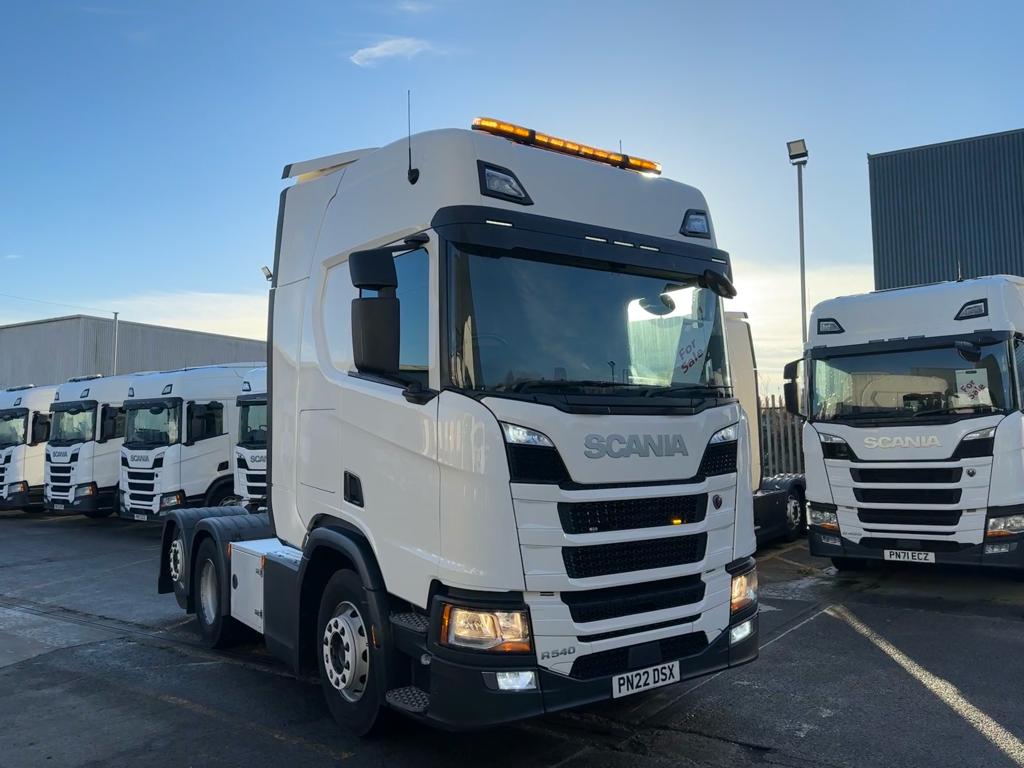 2022 22 Plate SCANIA R540 Tag – PN22DSX
490,121

Kms

Tractor Unit
2022
540 Bhp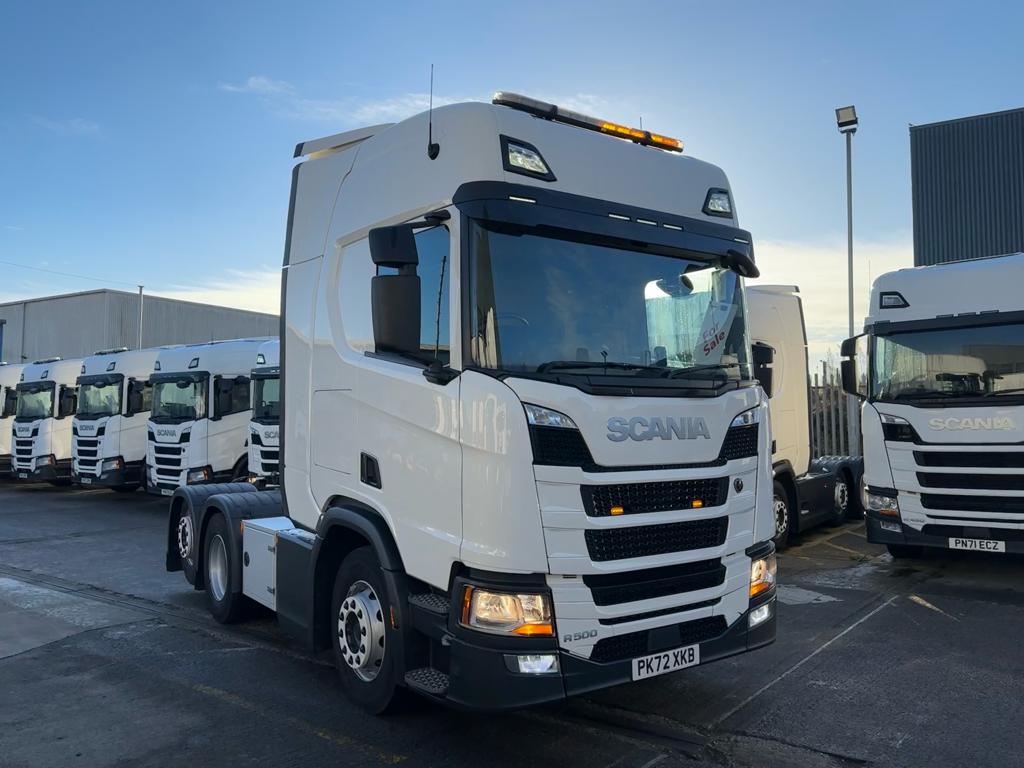 2022 72 Plate SCANIA R500 Rear Tag Axle – PK72XKB
490,121

Kms

Tractor Unit
2022
500 Bhp
GET IN TOUCH TODAY
Looking for a custom build? Get in touch today and one of our sales team will get you started
Pre-owned tractor units at great prices at Smith Bros Services Ltd.
We have a range of pre-owned tractor units for sale at Smith Bros. Services Ltd from some of the world's most renowned truck manufacturers, like Volvo, Scania, DAF and Mercedes-Benz. So if you're in need of a tractor unit, we're here to deliver!
Contact us today!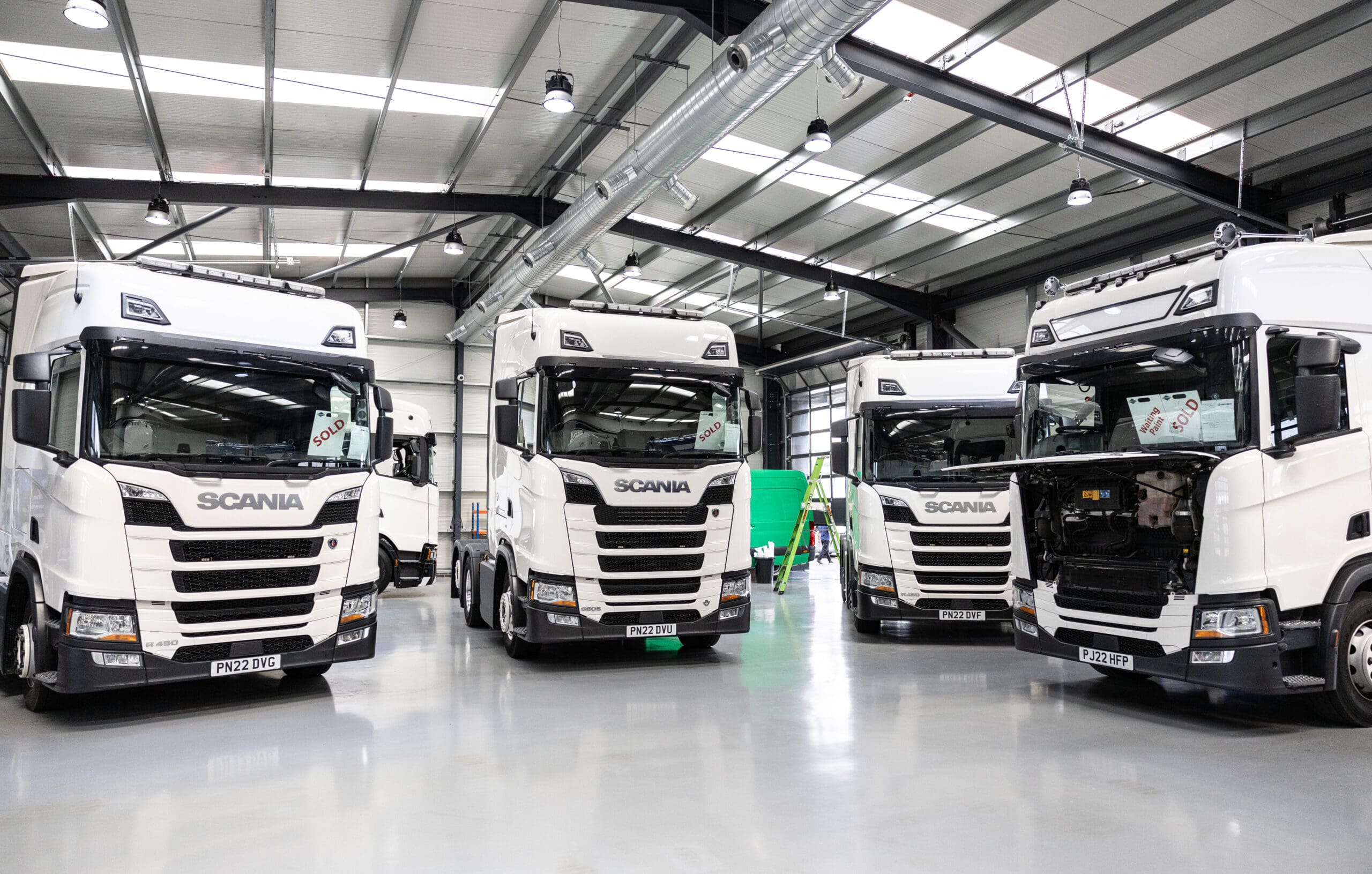 Why buy a tractor unit on sale at Smith Bros. Services Ltd?
At Smith Bros. Services Ltd, we're committed to your total satisfaction and take great pride in offering an all-encompassing range of services, from finding your dream truck to altering it to be exactly what you're looking for, along with expert assistance for your peace of mind. Once you've acquired your ideal tractor-unit truck, providing all the services you need all under one roof is our mission.
Dive into our diverse selection of trucks for sale at Smith Bros. Services Ltd. With our team of experts eager to assist, you can have full confidence in their knowledge and guidance throughout your time with us.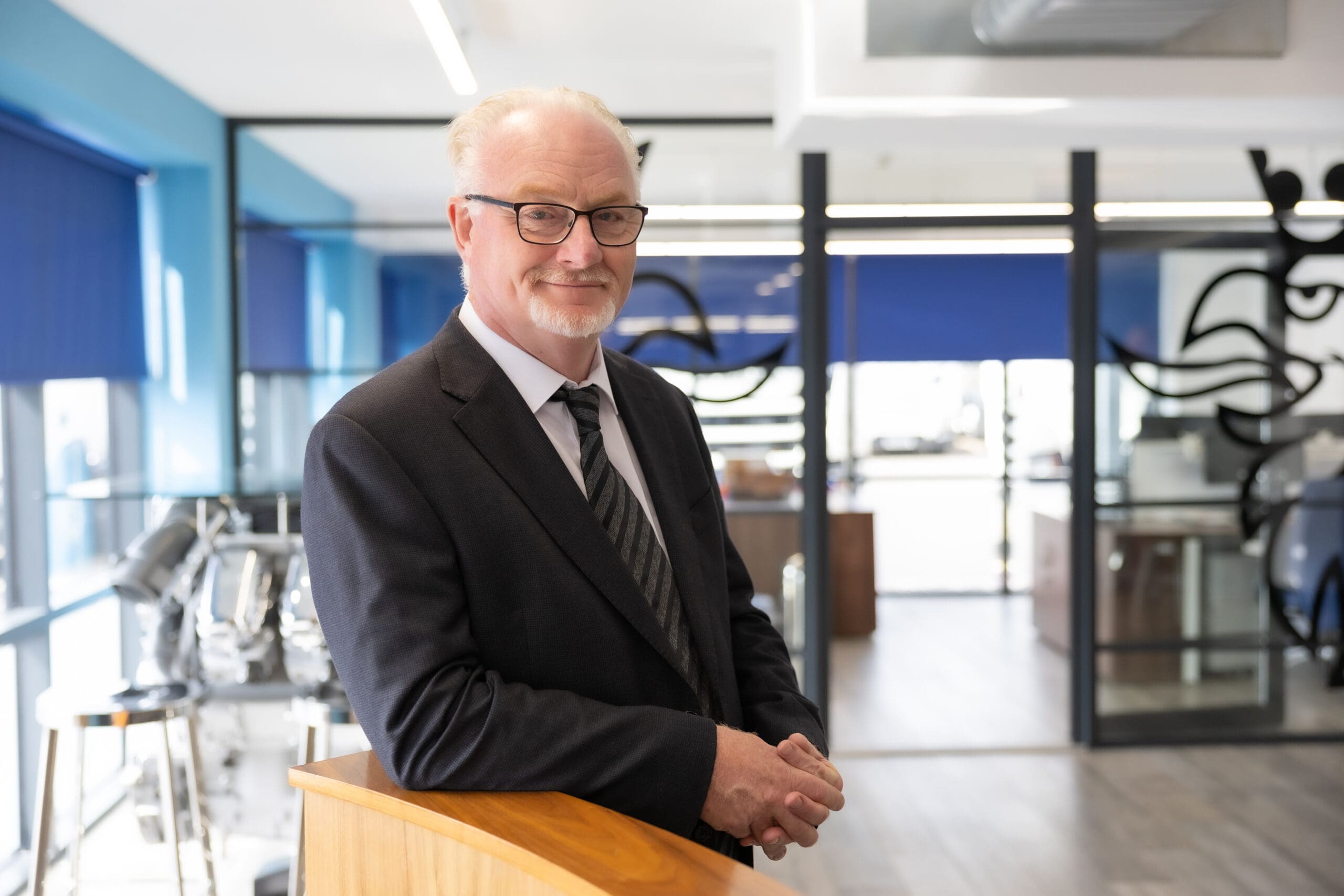 Sourcing your ideal tractor unit
Should you have a particular tractor unit in mind or struggle to locate your desired option, Smith Bros. Services Ltd extensive network of nationwide contacts enables us to assist you in finding it.
Feel free to get in touch with your requirements, and our team of industry experts will offer guidance to help you discover the ideal truck based on your intended usage, budget, and desired features.
Get the most out of our Industry Expertise
With a legacy spanning over 50 years, Smith Bros. Services Ltd has accumulated extensive expertise in the haulage and pre-owned commercial vehicle industry. This wealth of experience means our dedicated team can offer reliable guidance and efficiently fulfil your truck-related needs. Rest assured, everything you require is available under one roof, making your experience seamless and hassle-free.
Your truck, your way at Smith Bros. Services Ltd
At Smith Bros. Services Ltd we think your truck should be an extension of your individuality. If you want to modify the livery on your vehicle, our workshop is fully equipped with top-notch paintwork and wrapping services, offering an array of vibrant colours to choose from. Should you wish to renew your cab's interior, our diverse selection of interiors provides the perfect solution.
Let's collaborate to craft not only a custom-made truck but also an extraordinary driving experience that matches your unique identity
Ready to buy a tractor unit from Smith Bros. Services Ltd? Talk to us!
We'll be happy to hear from you if you're looking to buy, looking for a specific vehicle, or you want to plan your customised truck. So feel free to give us a call on 01925 202020 or contact us here and we'll see what we can do for you.
When you're talking to us about purchasing your vehicle, we can also talk to you about our part-exchange option if you already have a vehicle.
Frequently asked questions
What are the different types of tractor unit?
The different types of tractor units include:
Standard Tractor Units are the most common type of tractor units and have a single front axle and two rear axles, typically offering a 4×2 or 6×2 axle configuration.
Heavy-Duty Tractor Units are also known as heavy haulage and usually have multiple rear axles, such as 6×4 or 8×4 configurations, to distribute the weight and improve stability.
Articulated Tractor Units have a fifth-wheel coupling system, allowing them to connect with semi-trailers.
Tipping Tractor Units are equipped with hydraulic systems that allow the trailer to tip and unload its contents easily. They are commonly used in construction and agriculture
Why is it called a tractor instead of a truck?
The tractor, also known as a road tractor or traction unit, is the part which does the pulling (and also applies to the farming machinery of the same name). They can also be referred to as articulated trucks.
This simply refers to the fact that the tractor portion does the moving and the trailer portion follows.
What licence do you need to drive a tractor unit
When a tractor unit operates without a semi-trailer attached, it can be driven by a driver who possesses a category C entitlement. A C plus E license is only necessary when actively pulling a trailer.